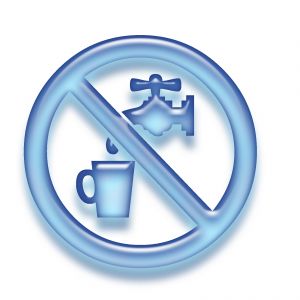 You probably heard of a recent incident concerning a chemical spill in the Elk River in Charleston, West Virginia. It affected nearby nine counties, and a "do-not-use" order left about 300,000 people in the area that were unable to drink or bathe in their water for more than a week.
This is a public safety threat, as the extent of potential danger remained unclear. Sure, federal government must reinforce laws and rules to protect the public from toxic substances. But an important question is – what can we learn from it? Today I'm going to talk about the top 7 strategies you need to know in order to prevent and cope with this kind of emergency situation.
Be vigilant. Watch out for your water. See if there is any discoloration, sense if there is any unexplained smell or odor, and unusual taste.
Report to authorities timely. When in doubt, contact a responsible organization about the concern whether it's an environmental agency or a local government office.
Let your water run for 30 seconds to a minute or so to flush out any trace of contamination from the pipes, especially when the water has not been used for several hours. Additionally, use a water filter.
Have some bottled water in storage. I'm not a fan of bottled water due to the questionable purity and quality as well as environmental consequences. However, when it comes to tap water contamination, you do need a reasonably safe source of water for your survival needs.
Pregnant women should take extreme caution. Anytime tap water's safety is in doubt, use bottled water.
Read Material Safety Data Sheet (MSDS), a written document from the manufacturer of a hazardous substance, which provides product users and emergency personnel with information about potential hazards and procedures for handling the chemical. Keep in mind that not all carcinogens (i.e. cancer-causing substances) come with a clear document. Therefore, just because you cannot find the MSDS for a particular chemical, it doesn't mean it is safe.
Always take other desirable measures or precautions (e.g. source reducing) rather than disposal when dealing with chemicals. If needed, safe-deposit chemicals and drugs. Never flush them in the toilet; do not throw in the trash either. Instead, bring the drugs to medical facilities and contact local office(s) for chemical management.
The bottom line is:
Environmental and public health is the responsibility of each of us as citizens. There are many toxic chemicals around us nowadays; it is paramount to know their hazards, protect the air and water quality, and plan your emergency response before it happens.
Image credit: By hisks