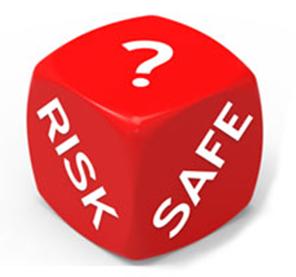 This is a key topic on my editorial calendar this year due to the striking statistics of the increasing incidence and lethality of pancreatic cancer. For 2017, an estimated 53,670 people will be diagnosed with pancreatic cancer, and over 43,000 deaths resulting from it are expected in the U.S. alone (source: American Cancer Society).
Pancreatic cancer still has a very poor prognosis, with an overall survival of 5% over five years. The disease is remarkably aggressive, rarely diagnosed at an early stage, and difficult to treat due to its resistance to radiotherapy and chemotherapy. Therefore, the cancer's cruelty creates a tremendous emotional burden for both patients and their loved ones. Even for survivors, the battles and treatments are brutal.
This does not mean we can do nothing.
To treat this horrible disease early and save more lives, identifying risk factors of pancreatic cancer and targeting high-risk people for effective screening are crucial. Therefore, steps to help prevent pancreatic cancer need everybody's attention. A better understanding of the factors associated with pancreatic cancer can pinpoint preventive strategies to reduce its incidence.
Through literature review, I've compiled a list of risk factors for pancreatic cancer from research findings and emerging new evidence over the last 10 years. Here I share them with you in three categories.
First – Established risk factors
Cigarette smoking: It is consistently associated with a two-fold increase in pancreatic cancer risk. Cancer-causing agents (i.e., carcinogens) existing in tobacco products cause DNA damage, which lead to abnormal cell growth.
Obesity: Obesity produces an inflammatory state. Specifically, visceral obesity (i.e. belly fat) is linked to an increased risk for pancreatic and other cancers, independent of general obesity measured by body mass index (BMI).
Chronic inflammatory conditions: such as chronic pancreatitis, liver cirrhosis.
Diabetes: Particularly, type 2 diabetes is among a cluster of metabolic syndromes including hypertension, dyslipidemia, insulin resistance, and obesity.
Age (55+): The risk of developing pancreatic cancer increases with age.
Gender: Men are more likely to develop pancreatic cancer.
Inherited genetic mutation: Genetic factors accounts for ~10% pancreatic cancer.

 
Second – Emerging risk factors
Environmental risk: Exposure to mutagenic nitrosamines, organ-chlorinated compounds, or heavy metals is involved in the initiating phase of pancreatic cancer.
Gut microbiota: The role of the microbiota in the development of pancreatic diseases is increasingly accepted. Gut bacteria translocation and small intestine bacterial overgrowth have been found in acute pancreatitis and chronic pancreatitis, respectively.
Infection: Helicobacter pylori (H. pylori) infection.
Ionizing radiation: 

Most relevant evidence comes from studies done on workers due to occupational exposure. 
Let me add a bit more on invisible microbiota. Imbalance in gut microbiota is also related to other risk factors for pancreatic cancer (such as smoking, diabetes, and obesity). Furthermore, oral microbiota change in periodontitis is associated with an increased risk of developing pancreatic cancer.
Third – Preventable or modifiable risk factors
Sedentary behavior: Physical inactivity is directly and independently linked to multiple types of cancer.
Smoking: Smoking is the biggest preventable cause of cancer.
Excess alcohol intake
Dietary factors: A diet high in red and processed meats, fat, calories, and fructose may increase cancer risk.  In contrast, a diet rich in whole wheat or whole grains, fiber, vegetables, and fruits is associated with reduced cancer risk.
Obesity: Obesity is a significant risk factor for more than 10 types of cancer, severe morbidities, and premature death; it is also considered the major modifiable risk factor for multiple cancers and chronic diseases.
Each cancer is different. Sadly, pancreatic cancer has struck individuals who were healthy, non-smokers, athletes, or as young as age 30-40.
In summary
Fighting against pancreatic cancer starts with learning about its risk factors so as to save preventable deaths in the larger population.
Meanwhile, there is hope – thanks to advanced research and technology that deliver better treatments or promising therapeutic options. So, let's also remember HOPE.
Image credit: http://fatfplatform.org/risk-assessment/