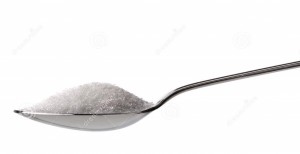 It's easy to say "Sugar is bad for you," but just how bad is it?
In 2015, the World Health Organization (WHO) is reducing its sugar intake recommendations from 10 percent of your daily calorie intake to 5 percent. To put this in a more measurable way, consuming 5% daily would be about 25 grams of sugar intake. This recommendation refers to all sugar – manually added and naturally occurring.
So, what does this translate for you? Adults with a healthy weight (a normal body mass index or BMI) are recommended to have less than 6 teaspoons of sugar per day from added or natural sources, given that 1 teaspoon = 4 grams.
The WHO warned the public that much of the sugar consumed today is "hidden" in processed foods that are not usually seen as sweets. This is alarming. Sure, you probably know a can of regular soda contains 40 grams of sugar, equivalent to 10 teaspoons. However, do you realize that a tablespoon of ketchup contains 1 teaspoon of sugar (4 grams)?
How about your frozen pizza? Or cereal, bread, soup, yogurt, and even mayonnaise? They all contain sugar. So it's not just soft drinks, juice drinks, desserts, and other foods we think of as "sweet," but many other common food items, especially processed ones.
Why is cutting sugar crucial to fighting cancer?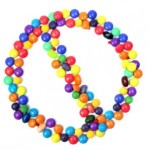 Every cell in our bodies needs sugar to promote a positive energy balance. Cancer cells are no exception, and they love sugar because it feeds them. Growing research evidence has shown how, though complicated mechanisms, increased blood sugar plays a significant role in cancer development.
Cancer hallmarks include accumulated mutations of DNA, increased proliferation, and the invasion and migration of cancerous cells. Higher blood sugar has both direct effects on cancer's cellular events and indirect effects on rewiring cancer-related signaling pathways through other factors. This may also provide insight into the extensive findings that the diabetic population is at higher risk of site-specific cancers (e.g., breast, colorectal, pancreatic, and stomach cancer).
One of several modifiable risk factors for cancer is poor diet, which is also a risk factor for obesity. What's more, obesity is an independent risk factor for cancer and for many other common chronic diseases. There is a variety of ways to lower your sugar intake, including:
    Keep a healthy, nutritious diet.
    Eat a plenty of fresh vegetables and fruits.
    Avoid processed foods.
    Avoid artificial sweeteners.
    Drink water instead of sugar-loaded soft drinks.
    Read food labels attentively.
For more strategies and tips, see our cancer prevention blog.
The bottom line:
Cutting back sugar will help you maintain a healthy weight and lower your risk for diabetes, cardiovascular disease, obesity-related health problems, and cancer.
Image credits: By www.dreamstime.com and nazreth