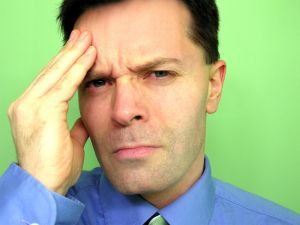 Holiday Season is approaching! Are you excited or stressed out? The primary cancer risk factors during holidays are stress and unhealthy diet. We have covered the diet factor in a number of previous blogs, and let's focus on coping stress here.
Holiday realities
The holidays are both a wonderful and stressful time of the year. Besides the usual work load and family commitments, we have new functions or activities, as we rush around trying to meet looming deadlines. Parties and social events, holiday shopping, decorating, trips, holiday meals, going to the new movie releases, entertaining the guests, … see how much we try to cram into the festive season! It gives me a headache just naming all the things.
The key danger of stress
Now imagine doing all that. It's certainly a recipe for stress. Holiday stress normally falls into categories of financial, physical, psychological/emotional drains. Stress has a negative effect on your health. This is not just a theory. Many studies have found key mechanistic evidence at the cellular level. Chronic stress and/or depression can increase the body production of cytokines, that is, immune-modulating substances. One of them is called interleukin-6 (IL-6). High serum levels of IL-6 have been linked to risks for several adverse conditions, such as cardiovascular disease, type 2 diabetes, mental health complications, and some cancers.
The relationship between stress and cancer is complex. Many factors may come into play. However, research has demonstrated that stress factors (e.g., the death of a spouse, divorce, social isolation, and medical school examinations) alter some white blood cell functions and promote immune dysfunction.
Additionally, many people who are stressed end up eating, drinking and smoking more but exercising and sleeping less, which would certainly worsen negative consequences for our health. Taken together, stress reduction is of importance for many health reasons.
Win control over stress with top 8 effective tips:
Since mental stress can translate into negative physical changes in the body, this year I challenge you to have a stress-proof holiday season, and let the joyful spirit of the season boost your immune system! Here is how you achieve that.
1.      Plan ahead based on PBS. The keywords are Prioritize, Be realistic, and Simplify (PBS).
2.      Take it easy. Make the holidays enjoyable rather than perfect. If a card cannot get to its destiny on time, give the person a surprise call on that holiday morning! If you don't feel like cooking or baking, buy some packaged prepared meals as an alternative, or go without one or two "traditions". Instead of spending hours in the malls or sitting in the traffic, shop online for gifts to save time and get good deals.
3.      Tap the resources within your family, from neighbors and friends. Do what you enjoy, and make it fun for everyone. If you love decorating trees but hate shopping or dishwashing, trade chores within the family, so everyone picks up their favorite task.
4.      Create a budget within your means to avoid "New Year Depression" on debt. Folk wisdom tells us to shop ahead of time for bargains. However, we all can be creative and spend less, believe it or not. If your budget doesn't allow you to buy expensive gifts, buy a small one. Everyone appreciates a gift regardless of its size. If it's too costly to attend a fancy party, organize a new, fun activity to celebrate at home or go to a movie.
5.      Listen to your body and take care of it. If you are tired, acknowledge it; if you need a treat or massage, get it; and if exercises or physical activities make you feel good, go for it.  Also, be sure to get enough sleep.
6.      Practice stress-relieving techniques, particularly those that work for you. Breathe deeply, meditate freely, visualize a peaceful scene, or listen to soothing music. Enjoy some quiet time or "down" time for yourself, especially when you feel over-stressed or under uncomfortable conditions. Caution! Just because the letters in desserts can be used to spell stressed, it doesn't mean you need to relieve stress with desserts. Avoid over-eating, particularly high sugar and/or high calorie foods.
7.      Laugh, laugh, and laugh! Laughter is an effective medicine.
8.     The holiday season is a time of Family, Friends and Fun! This is perhaps the most important tip of all! Connecting with others for laughter or fun, and love is the best stress-reliever as well as the most effective immune-booster. Please remember, for some, this is a time of loneliness and depression. Invite them to your home; show kindness to them. If you are alone during the holidays, reaching out to help others can benefit your own physical and psychological well-being.
If you like this post, please share it.  Sharing is caring and giving.