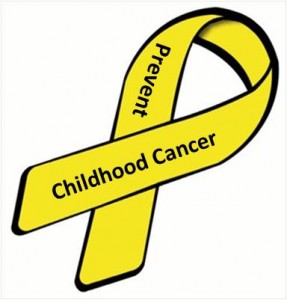 Approximately 15,700 children are diagnosed with cancer each year. Among them, an estimated 1,960 deaths are expected. Are you aware of these sober statistics?
Losing a child to cancer is unthinkable pain and despair to all parents, which is why we call to prevent the worst loss, and why this post will focus on education. I will help you understand potential risk factors and powerful strategic actions to prevent childhood cancer. Let's dive right into it.
Characteristics of childhood cancers
The types of cancer that develop in children and adolescents differ from those that occur in adults. Cancers of lung, colon, breast, prostate and skin affect most American adults. However, the most common types of childhood cancer are leukemia, tumors of brain and central nervous system, and lymphoma. Some cancers from embryonic cells and/or in developing organs include neuroblastoma (peripheral nervous system), medulloblastoma (brain), nephroblastoma or wilms tumor (kidney), and retinoblastoma (retina of the eye), which are rarely seen in adults. Also, incidences of these childhood cancers vary by age.
What causes childhood cancer remains unclear. Different cancers have different risk factors. Again, unlike many cancers of adults, lifestyle-related risk factors (such as tobacco smoking, alcohol consumption and unhealthy diet, etc.) do not play a significant role in a child's risk of getting cancer. On the other hand, most childhood cancers result from inherited gene mutation or environmental factors or both, based on current research findings.
So, am I suggesting that we cannot do anything to prevent childhood cancer? No.
Strategies you can use and actions you can take
1.      Detect cancer early by genetic testing.
DNA makes up our genes and certainly influences our risks for developing certain diseases including cancer. A child may inherit DNA mutations from a parent that can increase his/her risk of cancer. The DNA changes are present in every cells of the child's body, and the changes can be identified by testing the DNA of blood cells or other cells from the body. Genetic consulting is constructive for someone with a history of familial cancers.
2.      Delay the time for kids to use cell phone or mobile devices.
Brain tumor is the leading cause of cancer death in children. Radiation is a potential childhood cancer risk factor. There is growing evidence that it is associated with brain tumors, particularly because of the thinner skulls, still developing nervous system and brain of children. So be aware of electromagnetic fields and ionizing radiation. Don't allow kids to use mobile phones, at least delay the time they start using it and limit the time they use it too.
3.      Avoid or limit environmental toxins in daily life.
I understand that it's virtually impossible to escape environmental pollutants and toxic chemicals entirely nowadays. Environmental toxins are probably the most invasive and cumulative bombardment to a child's early development and, of course, the threat to their health. Unquestionably, you can make every effort or make simple lifestyle choices to avoid your exposure to the following everyday toxins:
Heavy metals – found in mercury fillings, treated woods, vaccines, and factory farmed fish, sometimes in water
Polychlorinated biphenyls (PCBs) – found in factory farmed fish
Asbestos – found in many building materials made before the mid to late 1970s
Dioxins – found in the fat of factory farmed animals
Volatile organic compounds (VOCs) – found in cosmetics, dry cleaned clothes, air fresheners, deodorants, paints and bug repellents
Passive smoking – A cigarette releases more than 7000 chemicals including carcinogens. Tobacco products damage almost every organ in the body, from mouth, eyes, lungs, guts, reproductive organs to bladder and bones.
4.      Avoid or minimize pesticides use at home. 
Exposure to pesticide is perhaps one of the most dangerous forms of environmental risk. The contribution of environmental risk factors in the context of genetic predisposition has been reported with inconsistent results. However, one human study showed an increased risk of leukemia in children whose mothers were working in agriculture and exposed to pesticides during pregnancy.
Pesticides can be found in various areas in a household, from garden sprays, bug repellents, head lice shampoos and flea sprays on your animals, to non-organic fruits and vegetables as well as factory farmed meats.
5.      Grow your own toxin-free vegetables or go organic.
You will get more vitamins, more minerals and more micro-nutrients and zero or less pesticides. One more bonus – it keeps you stay physically active.
6.      Quit smoking, esp. during pregnancy.
Tobacco smoking contains seventy known carcinogens and causes various types of cancer in adults. Do you want to take the risk of releasing cancer-causing substances into the blood stream that may travel to your baby's body?
7.      Live a healthy lifestyle.
Lifestyle factors usually take many years to influence cancer risk, but it's never too late to develop it. Eat plenty of nutrient-rich, antioxidant-rich foods, engage in physical activities, keep a positive attitude, and maintain a healthy weight. Living a healthy lifestyle can benefit not only yourself, your children's health but also the future generations to come.
If you think this post is helpful, please share. Thanks.