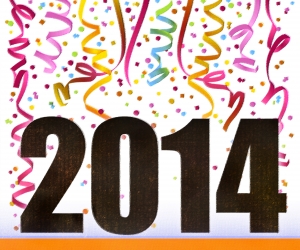 CancerPreventionDaily presented 100 posts by the end of 2013, a small milestone to celebrate!
I am grateful for this journey, i.e. being a part of the cause to fight cancer. Thank you for letting me write this blog for you, thank you for reading and sharing.
While we're starting a new year or a new beginning, let me recap what this blog is all about – Help You Prevent Cancer and Optimize Your Health. Our cancer prevention blog does so by making efforts to address your concerns and solve your problems. 
What's your challenge of cancer prevention? Do you want to know how to prevent cancer? Or what causes cancer? Do you know what cancer risk factors are in your daily life? This is where you can find sound scientific information with decoded technical terms, get a clear message, and benefit from the awareness, strategies and solutions.
Do you consider using "shoot two birds with one stone" as a valuable strategy to fight both cancer and cardiovascular disease? You can find concrete guidance and effective tips here.
Are you overwhelmed with lifestyle changes? You will get help with easy, small steps towards big long-term rewards, one step at a time, and you can make it happen!
If you are a fan of cancer prevention, an enthusiast of healthy lifestyle, or you have New Year's Resolution for cancer prevention, you've come to the right place!
Have a healthier and happier 2014!
Image credit: by ba1969