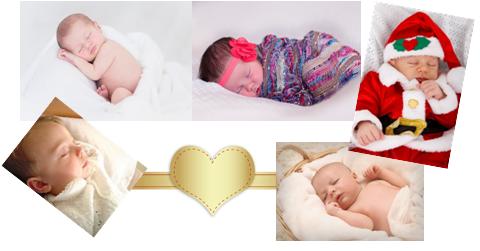 Do you toss and turn at night? Do you have difficulties in getting to sleep or staying asleep or both?
If the answer is "YES", you are a part of the statistics as to an estimated 60 million adults in the US suffering from a sleep disorder. But, taking it lightly is risky.
Previously, I discussed about how sleep disorders may increase a risk to cancer by weakening or disrupting the immune functions and promoting inflammation (see CancerPreventionDaily.com). In this post, I'd like to share some intriguing updates emerged from a new perspective.
Notably, I'm also providing a "Sleep Regimen" in ROOM that is memorable and actionable for a better sleep.
First, let's dive into recent interesting discovery on serious sleep disorder.
As you may know, sleep apnea is a serious sleep disorder with trouble breathing during sleep; in particular, a halt/stop to breathing may last 10 to 30 seconds and numerous episodes a night. So, it's potentially life-threatening if left undiagnosed or untreated.
Sleep-disordered breathing, e.g. sleep apnea-hypopnea syndrome (SAHS), contributed to cancer development – based on the animal studies simulating SAHS' characters, i.e. nocturnal irregular hypoxia (deprivation of oxygen to the tissue) and sleep breakup. Repetitive hypoxia and reoxygenation influenced tumor generation by fueling new blood vessel formation and cancer cell growth. Furthermore, human studies found that higher cancer incidence and mortality are observed in patients with severe sleep-disordered breathing.
Sleep disorders (varied from chronic insomnia to obstructive sleep apnea) have also been linked to many chronic conditions, such as stroke, heart failure, lung diseases, neurological disease, kidney disease, and depression, just to cite some, in both adults and pediatric populations.
Overall, insufficient/poor sleep can impact your health, happiness, safety, career, and quality of life.
Next, how to optimize your sleep
There are multiple ways to enhance the quality of your sleep, e.g. healthy lifestyle, exercise, stress-relief, pain management, etc. However, "sleep hygiene" is one of the top fundamentals, and you can gain direct benefit.
That's why I'd prefer a non-pharmacological management, and recommend specifically a "Sleep Regimen" in a simple, memorable ROOM to assist you optimize your sleep. Here is how it works.
R: Rest, Relax, and have a Ritual to unwind before your bedtime.
O: O=0 Zero distractions. Distractions range from electronic/mobile devices, TV/radio, bright lights, noises, air, plus Temperature (an important factor – not too hot or too cold), so eliminate or minimize them from your night environment.
O: O=0 Zero food or stimulant drinks, including alcohol, coffee, sugary drinks and/or stimulant medications. Limit water intake too. No meal intake 2 hours prior to your bedtime.
M: Mandate the time and mattress. It is critical to ensure your premier sleep time (7-8 hours per night); go to sleep at the same time and wake up at the same time every day, and stick with it even during the weekend. Remember: Invest a really good, comfortable mattress.
Let me recap it – Design or create and utilize the R.O.O.M. consistently.
In addition, find out the cause of your sleeping problem(s), and don't rely on "sleeping pills", unless drug intervention is absolutely necessary.
At the end, I wish you sleep like a baby, and smile like a baby too, for your well-being and vitality.
Image Credits: Oseias Ferreira at FreeImages.com;
Claire57100, Zinz25, Esudroff, PubicDomainPictures at Pixabay.com