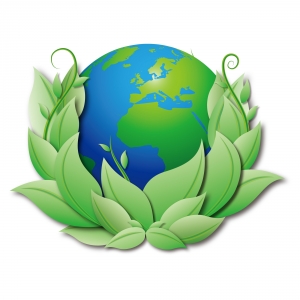 April 22 is the Earth Day. However, I want to write this blog in advance, because I encourage everybody to "save our planet" or "go green" now. Don't put off or celebrate it as a "one-day event". Every day should be earth day, which should be the way we respect our planet.
Nowadays we often hear the "Green" buzz, but questions are – how much progress have we made and how much does each of us individually contribute to that progress?
We, humans, talk about "environment" and interact with the environment through various ways from protecting and caring to the worst – abusing. In fact, we should think about "environment" as human environment, because human and the "environment" are co-dependent, right?
Yes, a change takes time. I'm not talking about putting on a solar panel on your roof as soon as possible or urging the politicians to make greenhouse gas curbs overnight, my point is that little effort adds up. So, start little by little from changing our habits at our home, at our workplace to finding ways that benefit our communities and society, and finally to make a difference globally.
Let us make Earth Day every day by making GREEN our second nature and our shared value.
Image credit: by Ten_a