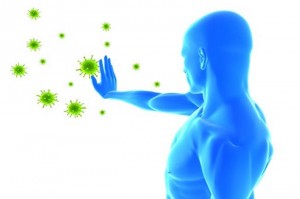 We are at the beginning of March. If you made a New Year's resolution about health and have made some progress, cheers! If you don't have a resolution or it fell off the wagon by the end of February, it's time to get back on track. I'm here to help you by breaking down how a few types of exercise may boost your immune function.
Note that we are not talking about strenuous physical exercise (e.g., an Ironman race) performed by well-trained athletes. We will examine doable exercises for ordinary folks like you and me. The key is that you need to choose types of exercise that are appropriate for your particular situation.
Let's start with moderate regular exercises.
This can be walking 20-30 minutes a day, yoga or pilates, stretching, dancing, and even badminton—physical activities that can be easily incorporated into your daily life. Moderate, regular physical exercise is considered to be associated with many health benefits, including lowered blood pressure, reduced weight gain, improved glucose tolerance, better sleep, and increased immunity to fight infection.
A few studies by the Kagawa group showed that walking at a forest park increased human "natural killer" cell activity and the level of anti-cancer proteins, with the effect lasting at least seven days. Because "natural killer" cells are a part of the immune response to cancer, the research provided an intriguing perspective despite the small samplings of human subjects in the studies.
Resistance exercise (weight training)
Resistance training ranges from push-ups and squats to weight lifting and weight machines in order to build strength. Maximal resistance exercise increases the acute immune response, which is measured by changes in circulating levels of leukocytes and inflammatory molecules (i.e. cytokines).
To avoid impairing the immune system, allow your body and your immune system the time to recover. For instance, give your muscles 48-72 hours to rest between resistance trainings.
Endurance exercise (aerobic, cardio training)
Aerobic exercise can stimulate the immune system. At the cellular level, research reveals that acute aerobic exercise greatly enhances a cellular signaling protein (G protein-coupled receptor kinase 2) that is involved in the regulation of hypertension and heart failure. The protein also regulates an inflammatory response, measured by activities of peripheral blood mononuclear cells (e.g. lymphocytes, a critical component of immune system), which was also stimulated by the aerobic exercise.
In a human study, eight weeks of endurance exercise also changed the blood levels of some inflammatory cytokines in a beneficial way in an elderly population and people with certain inflammatory diseases. In contrast, poor exercise capacity in patients even without heart failure is independently associated with markers of chronic inflammation, which may lead to infections following surgery.
Overall, how exercises improve immune function can be explained in the following ways: 1) Exercise may facilitate to flush bacteria out of the lungs and airways, which may help prevent upper respiratory tract infection (e.g. cold). 2) Exercise may make disease-fighting antibodies and immune system cells circulate faster so that they could detect illnesses earlier. And 3) Exercise may reduce the release of stress-related hormones, by which the power of immunity is enhanced and the chance of illness, lowered.
Study note:
The issue of exercise and its benefits in regard to alteration of the immune system is a complex one and a matter of delicate balance. It depends on whether the population is healthy or diseased, and even within unhealthy groups, the effect on cancer patients may differ from that on diabetic individuals. It also depends on types and workloads of exercise, parameters measured (e.g., hormonal, chemical factors, or proteins), transient versus sustained change, age groups studied, size of sampling, time-bound periods, and other factors.
To sum up –
Despite the fact that too much exercise can have a contrary effect and reduce immunity, exercises in various proper forms at all ages are AAA (triple A) – Actionable, Advantageous, and Awesome!! Therefore, keep doing exercise or getting more physically active one day at a time, and you'll reap the benefits toward transforming your health and life.
Image credit: www.trainer.ae