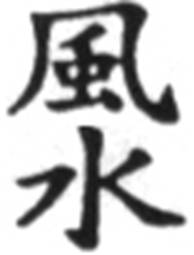 Despite that many outdoor adventures or summer activities are exciting, have you ever had a dreary reaction or unexcited feeling towards sunscreen or other "sun accessories" before heading out the door? I have to confess to it myself.
Well, next time it happens, try this new sun care strategy, i.e. to get inspiration from Feng Shui. Here is how:
First, what is Feng Shui? What does it have to do with health?
For those who are unfamiliar with Feng Shui, let me explain it briefly. If I translate it exactly from the Chinese language, Feng is "Wind" and Shui is "Water". Originated in ancient China, the principles of Feng Shui are based on inner peace, serenity, energy, harmony, and joy. Good Feng Shui promotes good health, and bad Feng Shui signifies poor health.
Now we focus on how to practice sun protection from Feng Shui's perspective.
If you go out to enjoy nature or the beach, cheers! Chinese favor mountains and water, and view the natural beauty as good luck. In Feng Shui, the East, where the sun rises, has good energy, and the rising sun represents a new beginning or new opportunity.
Prepare your outdoor journey by getting your sun glasses and hat ready, applying the sunscreen to all areas of your body where will be exposed to the sun, and then massaging them in … the process can be a stress-relief. As a result, the sunscreen can prevent you from sunburns and enhance your experience of outdoor pleasure. After all, Feng Shui helps you become calm.
Next, when you are out, minimize the direct sun exposure. While the sun has very strong energy, according to Feng Shui, remember the balance and/or harmony. Too much strong sun and heat could make you feel tired or exhausted. Staying in the shade helps reserve your energy. Also remember that sun does cause skin damage and skin cancer does happen.
See, Feng Shui is about taking care of you, even when it comes to sun protection and skin cancer prevention.
What's your insight or tip for sun protection?
Image credit: By healthpsych.psy.vanderbilt.edu