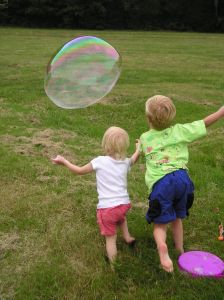 Labor Day can really make you feel like the end of the summer. As you know, after this weekend various popular summertime attractions will close, including pools. For some people, summer is a relaxing break from work and a happy time with their families. For others, they may have struggled with hectic schedules and unusual stressful workloads.
From a health and wellness perspective, how can you take advantage of Labor Day weekend to relax, renew and recharge? I'll offer these cancer prevention strategies and tips as a farewell to summer:
Go to book or music festivals, food and wine festivals, as well as an outdoor event in town. It can relax your mind, foster your joy, and promote your fitness as you walk and move around.
Enjoy healthy meals and family picnics. This is the time when you can pack some antioxidant-rich foods, try out some healthy recipes, cook and share delicious food with your family and friends.
Have a fun for fitness. Have you heard anything like Family Backyard Triathlon? What a creative idea and a marvelous way to get everyone move more! Certainly, you can do it at a local park too. Whether it's a jump rope, push-ups, run or holding a yoga pose, these challenges are more beneficial than TV and internet times. Also pleasurable are team sports.
Head for the beach or lake. In addition to those on the road trip already, if you live nearby the beach, there is always something for everybody, for a family fun activity. Yet again, be mindful for sun safe and sun protection.
Practice your well-deserved stress-relieve treatment. This long weekend is a great opportunity to de-stress, hence to strengthen your immune function. Enjoy a peaceful time for yourself, a treat, a walk, or anyway that works for you.
Whatever you do, wish you the most happy, healthy, and adventurous Labor Day Holiday ever!
Image credit: by hortongrou