What is Cancer Prevention Daily?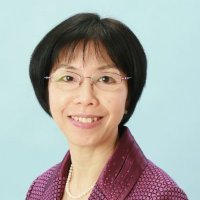 I have had a lifelong desire to help improve people's health. Several years ago, I lost my father, Xing-Min Xie, MD, to lung cancer despite the fact that he was a non-smoker, rarely consumed alcohol, and led a healthy lifestyle. What has grown out of my grief and loss is a new passion. Specifically, I have resolved to apply my extensive experience and expertise in medical research to the challenge of cancer prevention.
Accordingly, I have developed CancerPreventionDaily.com, a website focused on the cause of fighting cancer. Dedicated to the memory of my father for his exceptional kindness to others and contribution to medical research, also dedicated to all of you — people with or without cancer who want to do everything to win "cancer war", the website is based on the principle that your everyday practices matter for cancer prevention. Its mission is to empower you to take preventative care by providing sound scientific information that can help stop cancer from developing in the first place. In these pages, I address the ultimate roots of cancer and report on cancer-causing factors or substances in our daily lives. I also provide cost-effective strategies and solutions to avoid or minimize your exposure to cancer risk factors in the home, workplace, and environment. I believe that a daily healthy lifestyle is our most critical investment for preventing cancer.
It hurts me whenever I hear of someone who has died of cancer; but I know clearly that feeling the pain is not enough to stop this disease and that is why I take actions to inspire the world to do something about it. I serve this cause with passion and compassion, and my care extends beyond the website. I participate in cancer fund raising, offer FREE health & wellness consultations from time to time, and initiate outreach to cancer patients in various ways.
This website works wholeheartedly for you. The effort is to join forces with, but not to substitute for, other resources. Several well-respected national institutes provide a wealth of information about cancer. There are also organizations that focus on fund raising for research or treatment. Together we can make a difference in reducing the incidence of cancer and saving more lives.
I value thoughtful dialogue and look forward to helping you with any concerns or questions you have about cancer prevention. Please feel free to contact me via e-mail or directly.
Hui Xie-Zukauskas, PhD, Founder