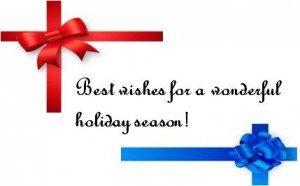 As we approach the New Year, thank you for your time, reading, likes, comments and feedback in this past year!
I reach out to you because many of you are healthy but fearful of getting cancer, some folks survive cancer, while some are struggling with cancer or other chronic illnesses now.
At the beginning of 2016, one New Year's resolution from CancerPreventionDaily.com was to bring a theme of love and hope for cancer prevention and care. Throughout the year, the site delivered this theme by serving you with knowledge and solutions for cancer prevention. Here are highlighted areas of the posts:
Steered self-care and preventive measures in the ways that foster your well-being from the cells to the whole body and lifestyle choices, from kids to seniors and all ages.
Updated serious epidemic and environmental factors.
Facilitated clinical care, primarily patient safety and engagement.
Many cancers are preventable; and there are so many things we can do to prevent cancer. Start within.
Let bundle of love and ray of hope carry on in 2017 and future!